You can see again my thoughts right after returning from the Jena 6 march last year.
In the coming days I will have a number of post and podcast of interviews and commentary on the organizing of the march, and what has come out of it.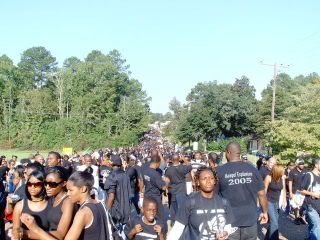 The Jena March for Justice: My Experience and Perspective
My perspective and the sights and sounds that I experienced as a participant in the historic march for justice in Jena Louisiana for the Jena 6.
View more »
Also, this is the Jena 6 Blogs 100th post. Thanks all those who stopped by over the past 11 months